Our Mission
Create a world where guaranteed internships are accessible to all
It's a classic dilemma: To get a job, you need experience. But to gain experience, you need a job.
So, what's the solution?
We have found a way to break this vicious cycle.
Internships are one of the main routes to work experience. Yet they are infamously hard to secure without prior work experience, relocating, or having the right contacts.
Our unique platform ensures intelligent, rapid matches between students and companies, provides access to real global internships at the world's most exciting companies, trains students before and during the internship, and unlocks a global network of relationships.
Press Coverage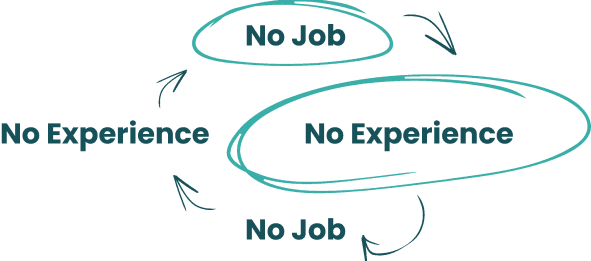 Since Being Founded in 2018
Our goal to bridge the gap between education and the workplace is unchanging, and we've grown with it as more and more people have joined our mission.
240+
partners have given their audiences an unbeatable advantage
7,000+
alumni have gained experience through our platform to launch their careers
13,000+
companies on our platform are vetted to work with diverse GenZ talent
Backed by the Best
The same investors that backed AirBnb, LinkedIn, and Udemy are in our corner. "It's an ever-evolving world out there. As per the World Economic Forum, it's estimated that 85 million jobs will be displaced by automation and machinery. However, this shift will also create a window of opportunity for 97 million new jobs in various fields. Hence, it's crucial for us at Virtual Internships to steer towards this direction and aid students and educational partners to align themselves with the jobs of the future."

Dan Nivern
CEO and Co-Founder
"At VI, our mission is to bridge the gap between education and the workplace, and that means trying to find the best and most efficient way to get young people real experience in companies worldwide, whilst finding the right balance to do that in a scalable yet personalised way. One of the most important things here at VI is accessibility. We are trying to reduce or completely remove the barriers to internships." 
Ed Holroyd Pearce
Co-Founder & President
"The Virtual Internships mission, for me, is all about enhancing and accelerating employability for students, graduates, and those at varying stages of their career around the world. We provide that solution by enabling them to secure a guaranteed internship with thousands of innovative companies around the world."
Our Mission at Virtual Internships
Ed Holroyd Peace, Co-Founder & President
Bold Leaders in Learning
Daniel Nivern, CEO & Co-Founder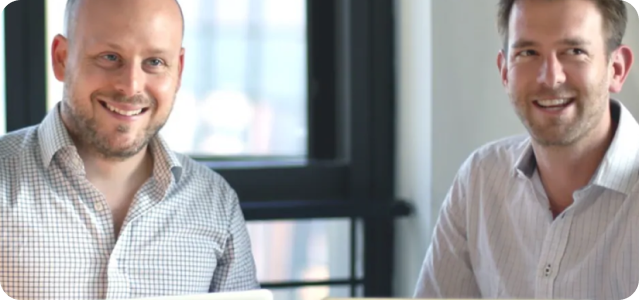 Why Did We Start Virtual Internships?
Virtual, Remote, Online – it seems this is all people are talking about today. Unfortunately, most of this fixation on the virtual world has resulted from quarantine, social distancing, and as a temporary solution for organizations to stay afloat during these uncertain times.
Read Article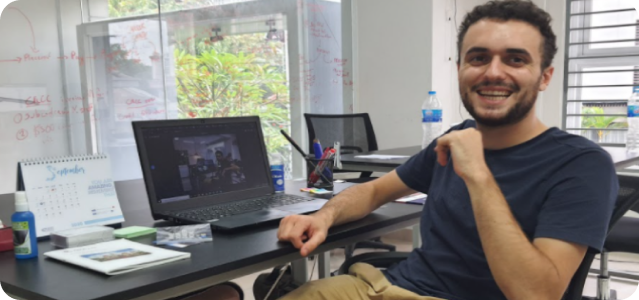 My Internship with Virtual Internships
The following blog is written by our previous Virtual Internships intern, Sacha Grégoire. Sacha served as an International Placement Manager in both a remote role, as well as in our Vietnam office, from March to October 2020.
Read Article